Machine Building
The machine building department of the Ventos company provides comprehensive processing of sheet metal and sectional bearers and produces middle-sized machine components supplementing the final assemblies, including the coating based on the customer's requirements. 
Services and Technology
1. ČSN EN ISO 9001 : 2015
We hold a certificate of quality management system, specified by the standard.
Certification of production processes is in line with the established company information system BYZNYS Win.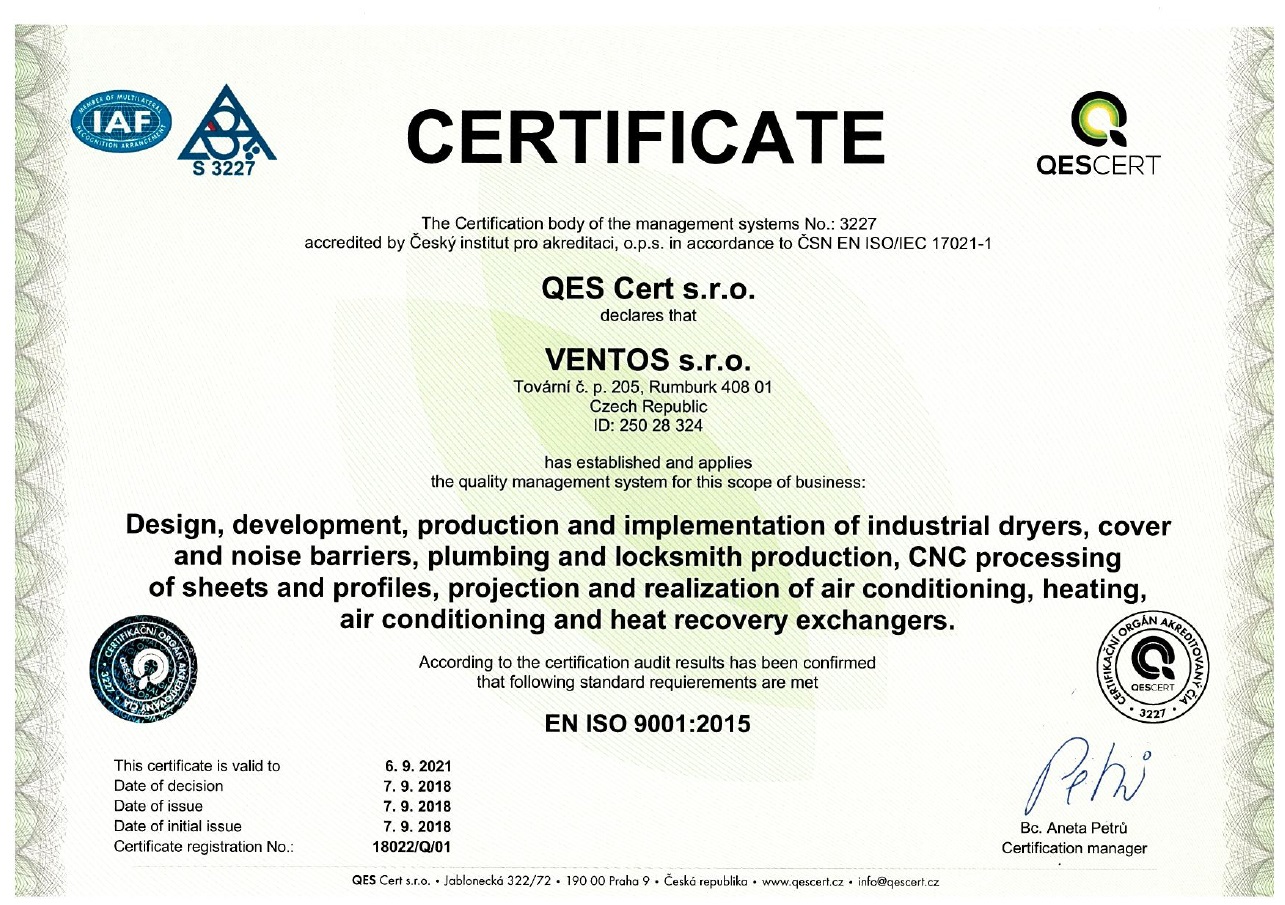 2. ČSN EN ISO 14001 : 2015
We hold a certificate for an environmental management system, specified by the standard.
Through certification, the company undertakes to reduce the impact of activities on the environment, resulting in improved environmental performance and improved company profile.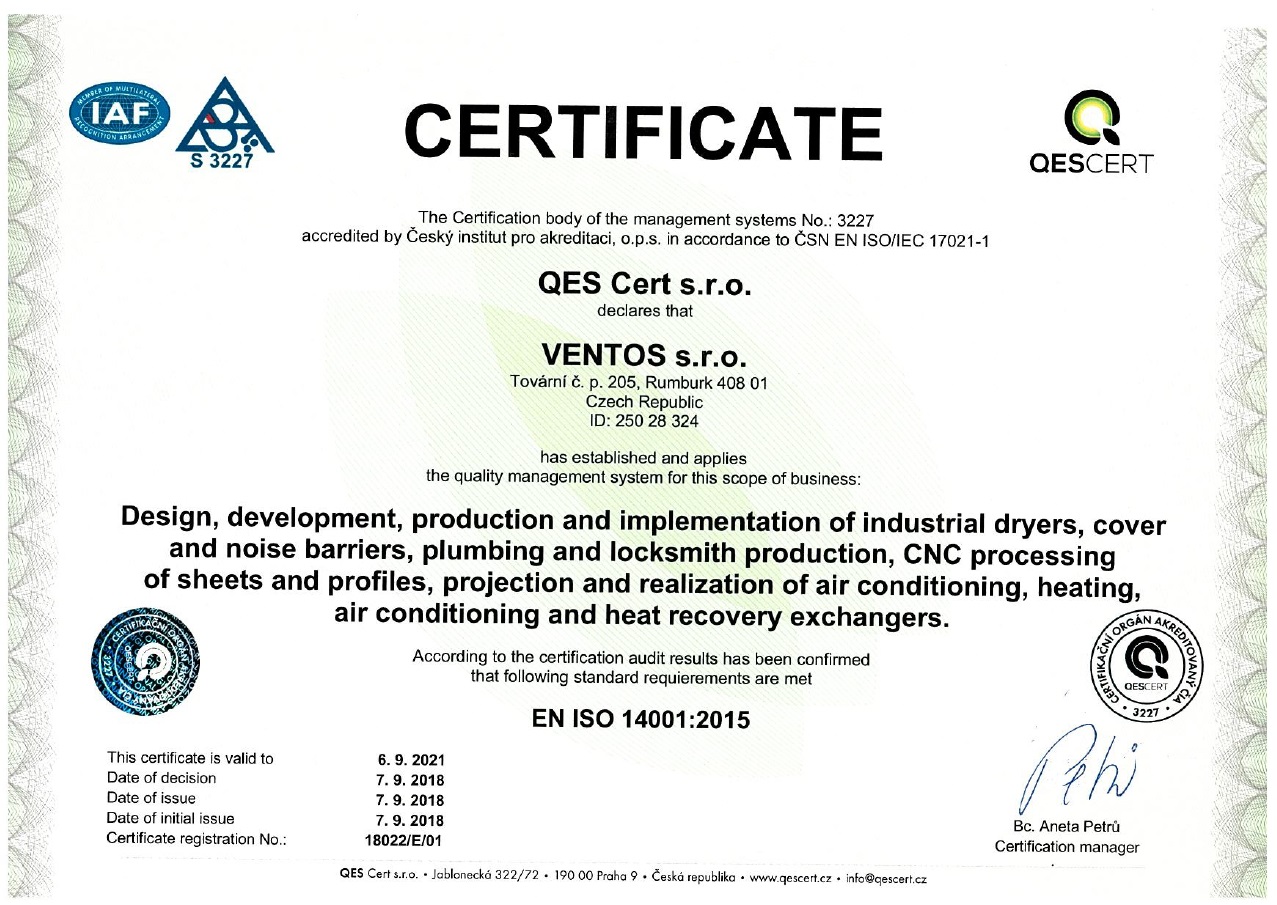 3. ČSN EN ISO 3834-2 : quality management system in welding processes
The management of welding processes in accordance with the standard ensures that the required criteria are met for the quality of the final product and to demonstrate the manufacturer's ability to produce welded structures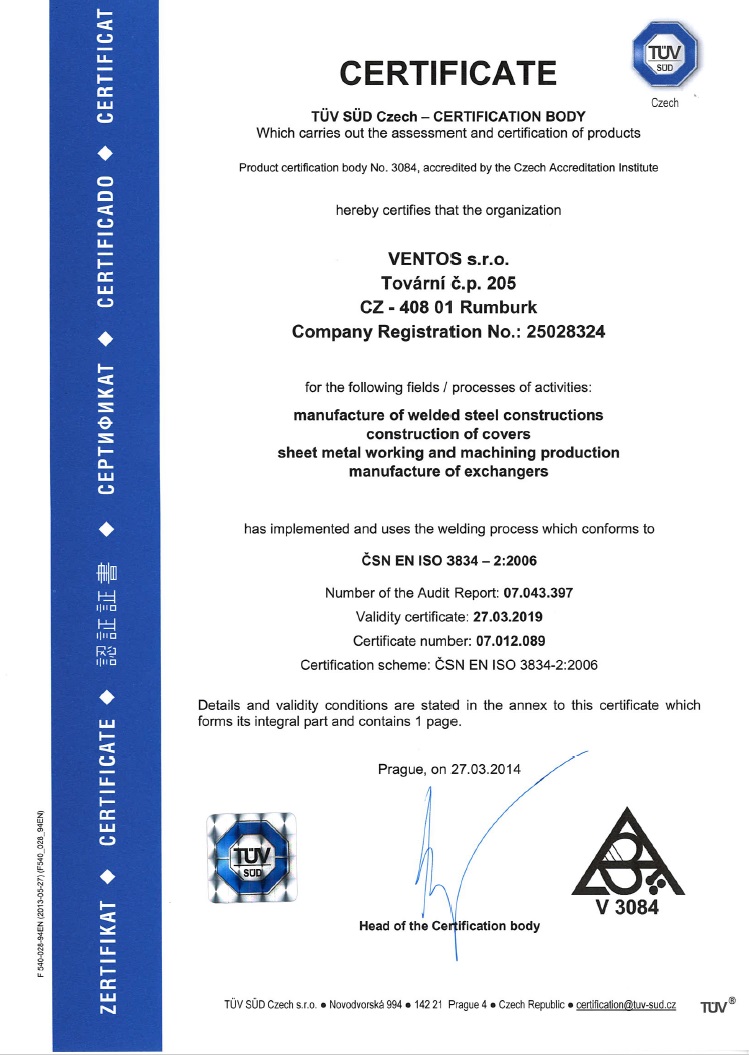 4. ČSN EN 1090-2: Steel Structure Control System
The Company documents and maintains a Production Control System (FPC) that ensures that the products placed on the market comply with the declared functional characteristics of steel structural components and assemblies for ground and civil engineering works in EXC1-EXC3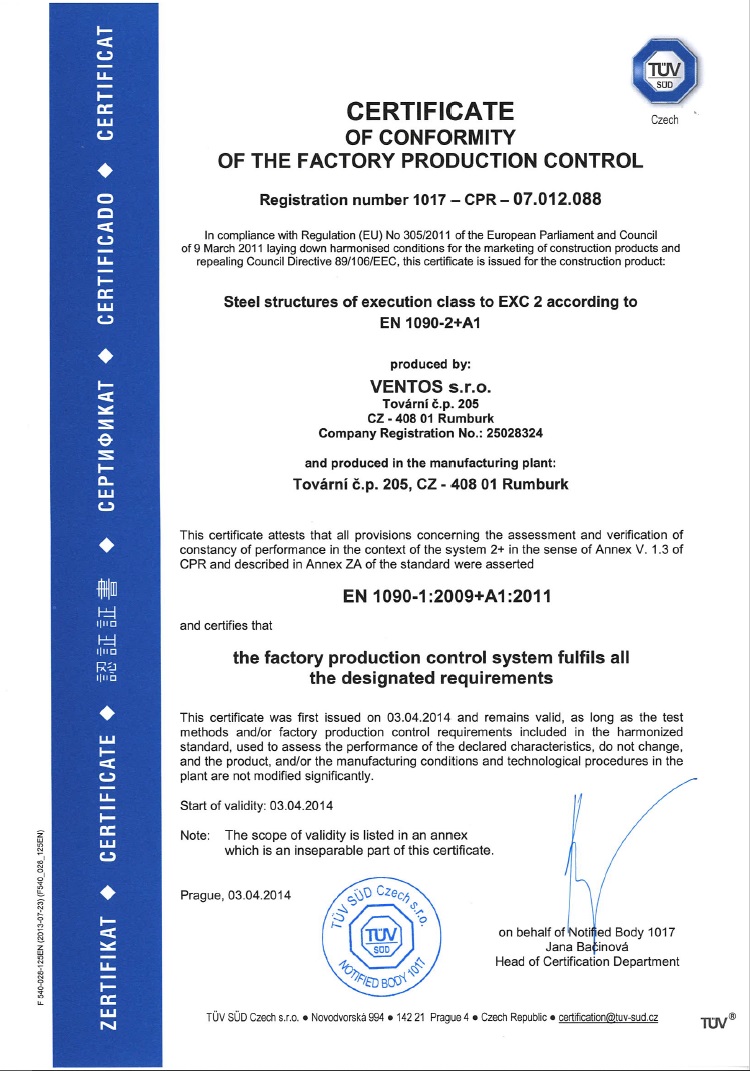 5. 3D-Software SOLID EDGE
The software is linked to the purchased CNC machines and their programming equipment.
3D construction software:
conversion and analysis software
technological software
6. LASER 4000 W TRUMF Trumatic L3030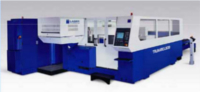 We are owners of the TRUMF Trumatic L3030 laser device of an output of 4000 W with an additional 3D burning device. 
The equipment allows us to offer standard surface processing as well as burning of circular and square pipes and profiles. 

Technical specifications:
Max. sheet thickness:    
Max. profile wall thickness:  
Steel:

20 mm

Steel:

12 mm

Stainless:

15 mm

Stainless:

8 mm

Aluminum:

10 mm

Aluminum:

 
| | |
| --- | --- |
| Operating range x, y, z: | min. 3000, 1500, 410 mm    |
| Max. workpiece mass: | max. 710 kg |
| Accuracy achieved with sheet metal:  | max. 0,1 mm |
| Accuracy achieved with profiles: | max. 0,2 mm |
7. TRUBEND 5130 folding brake
Another CNC machine purchased by our company within the innovation process is the TRUBEND 5130 folding brake.
By means of the folding brake we are able to provide a highly variable production.
Technical specifications:
| | |
| --- | --- |
| Max. sheet thickness: | 8 mm |
| Max. fold length: | 3230 mm |
| Max. fold width: |  700 mm (up to lengths of 2228 mm) |
|   | 425 mm (up to lengths of 3230 mm) |
8. WH 10 NC boring machine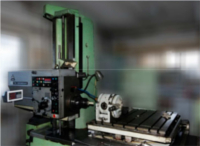 Technical specifications:
Digital measuring of 3 axes
Operational spindle diameter 100 mm
Spindle taper bore ISO 50
Operational spindle release - Z axis 630 mm
Operational spindle speed range 16-1250 rpm
All groups advance  4-2700 mm/min
All groups fast advance 4500 mm/min
Y axis changeover (stand headstock) 1100 mm
Transverse table changeover - X axis 1250 mm Longitudinal table changeover - W axis 1000 mm
Table clamping surface 1000 x 1120 mm
Max. table load 30 kN
9. Metalwork Services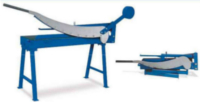 Sheet metal cutting, thickness 10 mm and width 2000 mm
Sheet metal bending form diameters of 225 mm, max. thickness 8 mm and width 2000 mm
Steel pipes and profiles cutting, section 200 mm
Material separation on a band saw machine, pack size up to 350 x 400 mm

Shop equipment:
Manual and electrical seaming and forming machines
Accessories for producing air-condition pipe strings and further equipment
Due to its long-term experience, the company is equipped with numerous tools designed especially for carrying out the individual orders.
The premises of the company are fitted for batch or mass production. 
10. Welding and Further Processing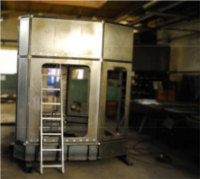 Point welding
TIG-, MIG-MA-G-welding
Welding of black and stainless metal and aluminium
Flame welding
Flame cutting
Grinding and polishing of all welded units
Welding of whole assemblies to the customer's wish based on the manipulation and dimensional capacities of the company
11. Other Services
Further in our offer: machine tooling by a lathe or milling machine, delivery of comprehensive service including installation at the final customer's premises.
The construction and technological preparation is performed at our own specialised CAD workplaces.
Our warehouses provide retailing of casting material and other goods.
Contact us now! Do not hesitate to contact us about machine building or enquire immediately! We will be happy to discuss the possible solutions to your needs at a personal meeting.